SHOP ALL THE REST THEN COME BUY FROM THE BEST!
JOIN THOUSANDS OF SATISFIED SLEEPERS!
We started in the mattress business in 1998 and have always been a small, local, family-owned business here in Columbus, Georgia. We are determined to carry the best mattresses in the industry with a price point for almost everyone. Our number-one priority is you, the customer. We believe in our products and service and hold ourselves to the highest standards. We truly care about your rest as much as you do, which is why we offer the best support around. You can count on us. When it's time for a new mattress, stop by our showroom. You won't be disappointed!
FIND YOUR PERFECT MATTRESS
Let the expert team at Mattress City help you find the perfect mattress so you get the best night's sleep possible. Give us a call or stop in today.
Call! 706-221-4233
Hours of Operation
Monday - Saturday 10:00 AM - 6:00 PM
Sunday 1:00 PM to 5:00 PM
Call! 706-221-4233
Hours of Operation
Monday - Saturday
10:00 AM - 6:00 PM
Sunday 1:00 PM to 5:00 PM
WE'RE MORE THAN JUST MATTRESSES!
Let the expert team at Mattress City help you find the perfect mattress so you get the best night's sleep possible. Give us a call or stop in today.
ADJUSTABLE BASES
An adjustable bed base is a perfect solution when you and your partner need independent sleep positions, or if you would like a more comfortable way to read, watch TV or work on your computer while remaining comfortable in bed. We provide MLily Arise bases and Split King bases, and we also provide the Ergo Plus, Ergo Premier and Ergo Up options by Tempur-Pedic. With so many options, you are sure to find the perfect fit.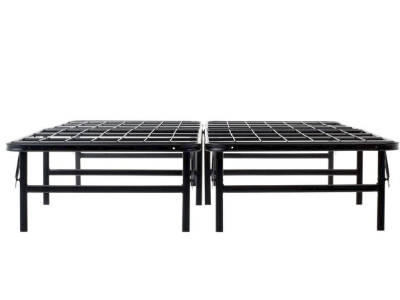 FRAMES
We have many bedframe options from both Malouf and Leggett and Platt, including universally adjustable frames, hook-on-side rails, center supports, leg glides as well as caster wheels. These frames are made of durable steel, reinforced for exceptional stability. Our frames are able to fit most headboards and are available in multiple styles.
FOUNDATIONS
From a split box spring to Bunkie Boards, we have the option you need to provide the added comfort and support you need for a good night's sleep for whatever type of bed you have. We have options for daybeds, platform beds, bunk beds, trundle mattresses and all sizes of other traditional mattresses.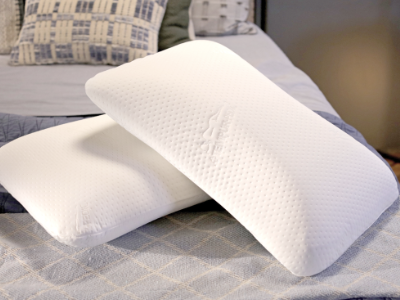 PILLOWS
TEMPUR-PEDIC
Our Tempur-Pedic pillows provide exceptional support and comfort whether you are a side sleeper, a stomach sleeper or a back sleeper.
BED BOSS
The Bed Boss Crown Pillow is very popular, with a unique shoulder notch perfect for side sleepers! It also provides stationary support with two sloping positions for stomach and back sleepers. It is made with premium high-density memory foam and a luxurious cover made with bamboo fibers and an aloe vera wash. The Crown Pillow is also available in smaller sizes – perfect for kids. Bed Boss also has a luxurious Harmony Pillow. It is shredded memory foam within a quilted foam pouch. Its smaller size makes it perfect for traveling so you are never without your favorite pillow.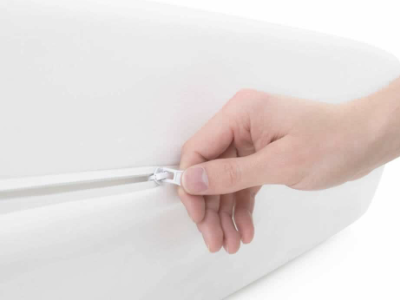 PROTECTORS & SHEETS
MALOUF PROTECTOR
Protect your mattress, keep yourself safe from allergens and prevent the development of asthma while still staying cool and comfortable while you sleep. Malouf provides a Prime Mattress Protector as well as a Universal Fit Protector, which give you quiet, liquid-proof protection to improve your health and the life of your mattress.
MALOUF SHEETS
Malouf also produces bamboo sheets that will make slipping into bed your favorite part of the day. The fabric is more breathable and will keep you cool and dry during the night. These sheets are antibacterial, odor-resistant, will not slip off and ensure a crisp, clean feel every night.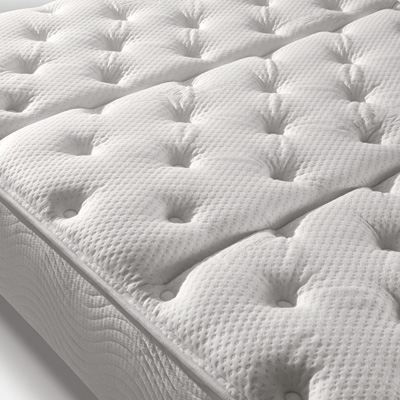 Katherine Fahling
"We love our mattress from mattress city!! We went shopping at several different stores and mattress city had the best customer service, prices, and mattress. We got the Restonic mattress and LOVE it! They are the only in the city with this brand."
Debbie Gomez
"Hannah, the owner, is amazing. She will answer your texts or calls on a timely manner. She will find your available options, not only to your needs but also budget. Her communication skills and professionalism are excellent. Also, her knowledge on all the mattresses is amazing. She will help you come to a decision and educate you and all the mattresses. She is super honest. I had a great experience and will definitely recommend her and go back if another purchase is necessary on my end."
Bob Stiener
"Ron knows his mattresses that's for sure. I bought the same model that he sleeps on. No doubt it is very comfortable. I recommend"

Bro. SAUNDERS
"My experience with the associates at Mattress City in Columbus GA. was fantastic. They took the time to educate me on the different types of mattresses that they offered so that I could make a better decision on what I needed. They have a clean and well organized store with a friendly and helpful attitude. Job Well Done!!!"